With network growth ever on the rise, it can become more and more difficult to implement, manage, and maintain monitoring equipment such as Network Packet Brokers. Profitap Supervisor helps network administrators and engineers get an easy overview and a way to control a fleet of NPBs, and harness the network traffic with an optimally functioning and up-to-date system.
Centralized Authentication
Profitap Supervisor v0.5.0 introduces a centralized authentication feature, through which XX-Series and X2-Series Network Packet Brokers can be connected to using credentials created within the Supervisor itself.
XX-Series and X2-Series devices managed by the Supervisor can be individually set to accept specific credentials, be it Local, TACACS+, or RADIUS users, defined in the Supervisor's Authentication facility.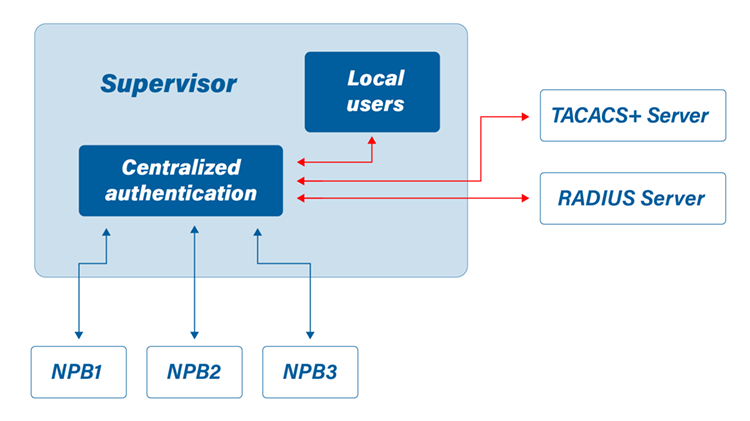 Learn more about the Supervisor Centralized Management solution by visiting the Profitap Supervisor Product Page or downloading the Profitap Supervisor datasheet.