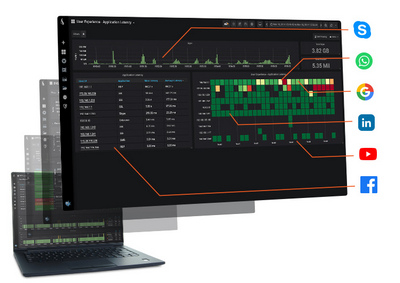 Profitap IOTA brings a complete network analysis and troubleshooting solution for a variety of use cases in small, mid-size enterprises, remote sites, and small data centers. It is a versatile integrated solution, combining TAP, storage, and analysis capabilities in a single portable device.
IOTA integrates its own powerful traffic analysis software, providing the ability to perform flow-based analysis of the PCAP files with various dashboards, like Application Performance Monitoring, Bandwidth Usage, Latency, Top Talkers, TCP Troubleshooting, and more.
The newly released IOTA software version 2.2.0 includes the following new features:
Added Capture Files Export
Capture files can now be exported to an external FTP or WebDAV server, enabling you to easily send captured data to other locations for storage, long-term capture, or use with different tools and analyzers.
The capture file export engine can automatically export new capture files, and previously captured files can be added to the queue as well.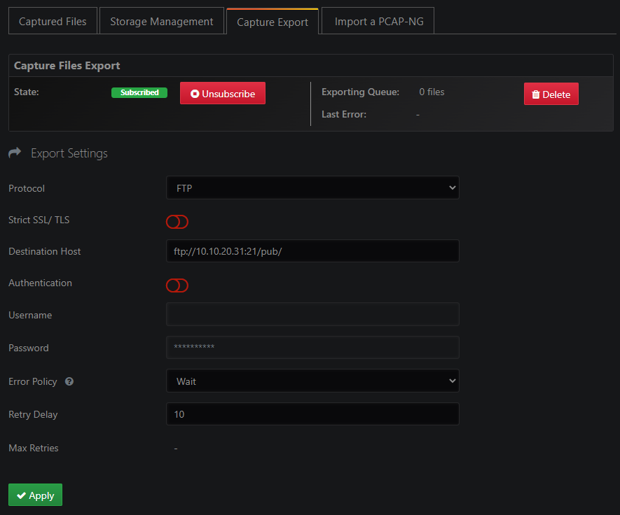 Improved Bandwidth Analysis
The new bandwidth analysis engine provides improved analysis of captured data for visualization in bandwidth and microburst dashboards. The new bandwidth dashboard features greatly improved accuracy over the previous version, and the new microburst dashboard allows an easy visualization of short traffic spikes.
The bandwidth analysis engine can be run independently from the traffic flow analysis engine for optimal use of processing resources.


Learn more about IOTA by visiting the Profitap IOTA Product Page.