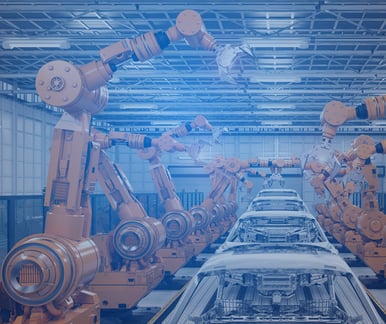 The integration of advanced Operational Technology (OT) and Information Technology (IT) networks, high tech automation, supervisory control and data acquisition systems (SCADA), and physical processes, are some of the main elements characterizing the 4th industrial revolution, better known as the Industry 4.0 or the Industrial Internet of Things (IIoT). IIoT connects the physical machines and equipment in a factory, smart products, and the whole supply chain to the digital world of cloud, IoT devices, data analytics, and artificial intelligence. Connectivity however opens to vulnerability issues like cyberthreats and operational incidents.
The use of Internet Protocols networking in OT systems can open any industrial environment to network attacks, and can create backdoors into organizations' enterprise IT networks, putting both electronic infrastructures and the information they contain at high risk. Managing these risks is complicated by the differing missions of the two systems, and the fact that most OT network environments and devices are not monitored directly by security personnel. Consequently, the Industrial Control System (ICS) networks are harder to monitor and secure as they are very diverse, and most of the time, they operate with an increased risk of industrial-specific vulnerabilities.
Common challenges in monitoring and securing OT and IT environments include:
Achieving real-time network monitoring
Managing cyber threats effectively
OT and IoT security in one place
Detecting networking and operational issues before they cause downtime
Preventing unplanned downtime due to equipment failure
Remote access control
Remote troubleshooting (intermittent) issues on hard-to-reach locations
Centralized automated governance of industry regulations for OT & IoT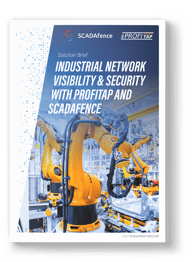 The Solution
SCADAfence's non-intrusive platform for deep packet inspection (DPI) together with Profitap' s network test access points (TAPs) and Network Packet Brokers (NPB) solutions, work together to bring unprecedented network traffic visibility, security, asset inventory management in real-time and compliance to all OT & IoT industry regulations.
By amplifying visibility into OT and IT networks, and through continuous monitoring organizations gain:
How It Works?
From easily accessing the Network Traffic to Centrally Manage Compliance to Regulations: Download our Solution Brief to see how to gain unprecedented network visibility and cybersecurity, in one go.